Skip to content
 About the company
HK VILLATAO SOURCING CO LIMITED
Address: HK, 999077, HK, WAN CHAI, 315-321 LOCKHART RD, FLAT C 23/F LUCKY PLAZA
+8616570864749
vernicepodsz@gmx.com
Legal person: Hui Ling Tao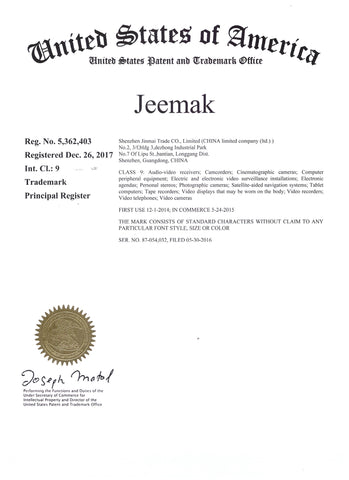 Who are we today?
Jeemak conducts retail through its online store, which has developed into a highly interactive and fast-growing online business with a focus on building a strong brand through engaging content and an unforgettable buying experience. Jeemak invites you to experience it yourself and feel a different life experience。
 Deliver The Best!
 A huge part of who we are today is also driven by our philosophy to Deliver the Best. It all began when we were wondering what brings our customers back to our online stores. The over whelming response was that customers were mostly left in awe when they pondered upon the actual images taken by Jeemak cameras 

COMPANY INFO
Address:
office unit B on 9/f thomson commercial building 8 thomson road, Hongkong
Post Code:
999077
Email: support@jeemak.com
Sunday,Monday,Tuesday,Wednesday,Thursday,Friday,Saturday
January,February,March,April,May,June,July,August,September,October,November,December
Not enough items available. Only [max] left.